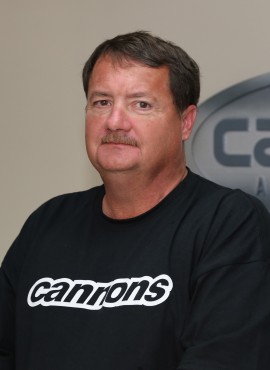 Hi, my name is Glenn Cannon. Like most of our staff, I was born and raised here in Wilmington. All my life I have enjoyed working on vehicles and it has really become more of a lifelong hobby than a job. I started at a young age hanging out in my dad's shop and would spend all summer long working on cars. At 15 years old I painted my first car and by 21 I was working at a body shop during the day and teaching body shop classes at Cape Fear Community College at night. After working for numerous body shops around the area, my wife and I decided to open our own shop. In October of 1994 we took a leap of faith and started Cannon's. From our small beginnings, we have now grown into one of the bigger body shops in the area, with top notch service and trusted results. Over the years I have had the opportunity to work with many great employees and meet amazing customers, many of whom I now call my close friends.
At Cannon's, our goal is absolute perfection. We always strive to always treat our customers the way we would like to be treated and repair their vehicles the way we would want ours done. Quality and honesty are my most valued requirements and I hold my employees to the highest standard. We take pride in our work and want every customer to leave feeling completely satisfied with their repairs, every step of the way.
Hi, my name is Dagmar Cannon. I was born and Germany and lived there for much of my childhood. In 1972 our family resettled in Wilmington, where I have been ever since. I met Glenn in my early 20's at a body shop where he was working, which was the beginning of a lifelong friendship and marriage. In the early 90's, Glenn and I had the idea to open our own collision shop.  In 1994 after much research and planning, as well as help from our friends and family, our dream became a reality. After 20 years of service, we are still just as excited to continue helping people in their time of need with our high quality service and affordable prices.